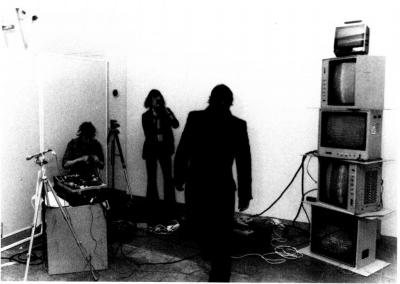 Contributor(s):
David Cunningham and Rob Gawthrop
Duration: 30 mins

Year: 1974-1975

Original formats:

1/2 inch EIAJ reel-to-reel

Funding source: Arts Council

First exhibited: 1975 Serpentine Gallery, London, UK

Technical details: Six black and white monitors, live video camera, record/playback machine and video amplifier. Work Lost.

Installation Description, 'Video Vacuum', The Video Show, Serpentine Gallery, May 1975. pdf here.