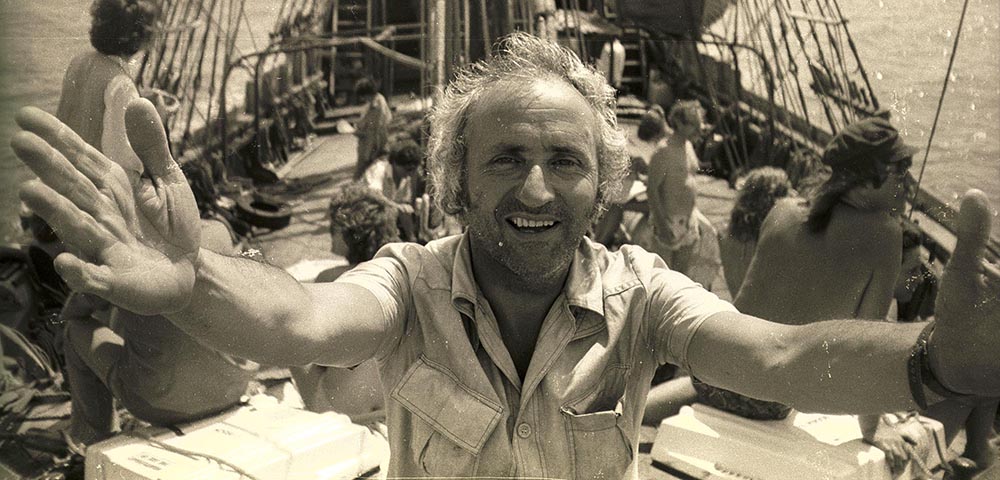 The Demarco Digital Archive
The Demarco Digital Archive project was made possible by a grant awarded to researchers in the School of Fine Art, Duncan of Jordanstone College of Art and Design, University of Dundee, by the Arts and Humanities Research Board (now Council) in November 2004. The project commenced in May 2005 and concluded in April 2008 with the launch of the Demarco Digital Archive website. The aims of the project were:
To digitise and make accessible a selection of images from the DEAF and SNGMA archives to document the range of Richard Demarco's work.
To identify and cross-reference significant images likely to assist research in the visual and performing arts, literature and cultural studies.
To make accessible information about art and culture in Scotland, and about the people with whom Demarco worked, including artists of international importance.
To increase awareness of the archives and their historical value, not least in documenting connections between avant-garde artists of Eastern and Western Europe during and after the Cold War.
The main project website can be found here
Original Project Team:
PI: Euan McArthur
CI: Arthur Watson
CI: Elaine Shemilt
Project Manager: Stephen Robb
Project Archivist: Matthew Davis
Digital Scanning Specialist: Aileen McGibbon
Current Team:
Academic Leaders/Project Managers: Arthur Watson, Adam Lockhart