Impossible Object No. 7 (All the Water I Drank During Lockdown) (2020)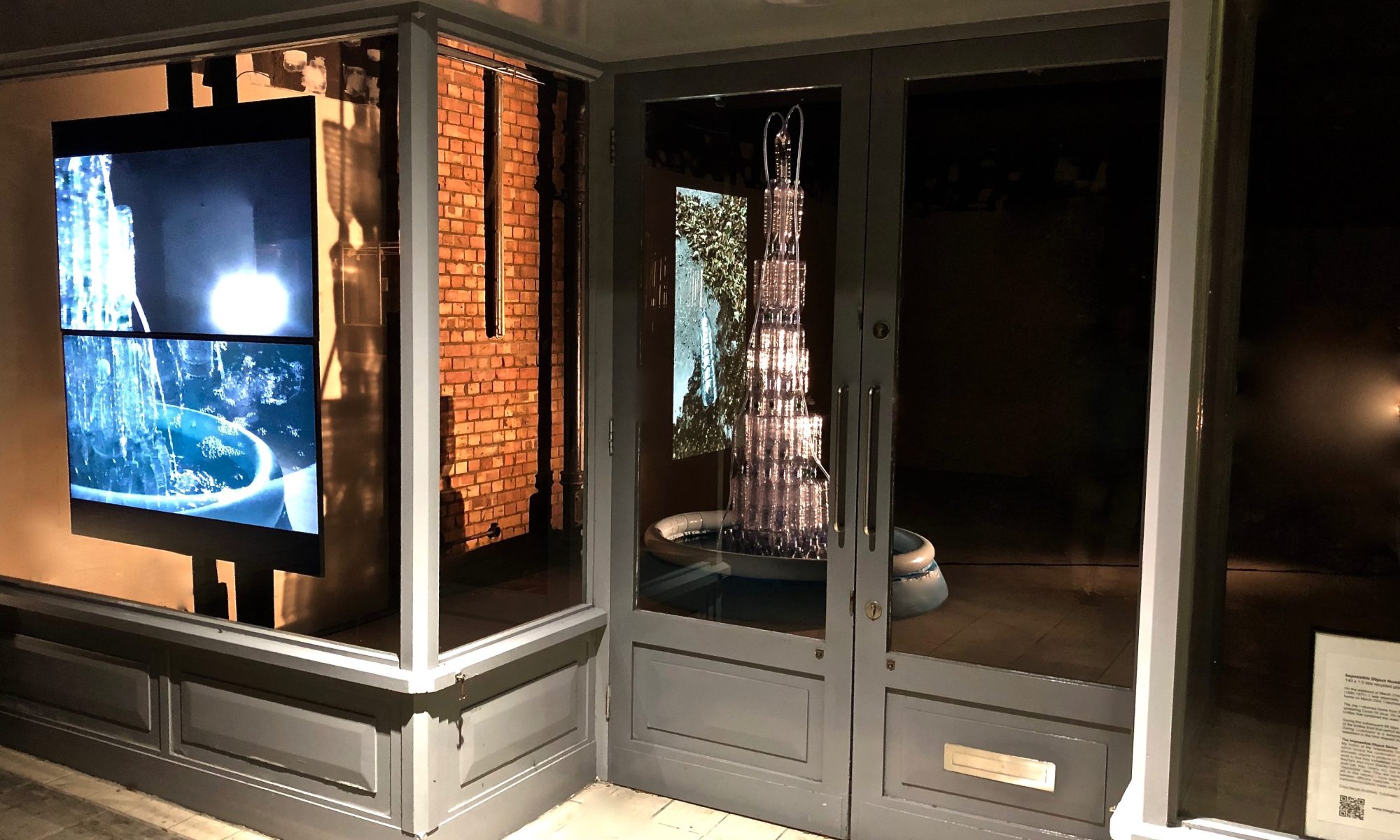 This work is part of the rewind archive.

Year: 2020

Type of work:

Installation

Funding source: Self-funded

First exhibited: All the Water I Drank During Lockdown, 10 Trinity St, Colchester, Aug 2020.

Technical details: 140 x 1.5 litre recycled plastic bottles, plastic tubing, fishing line, reservoir, pump, water, computer, video projection.

On the weekend of March 21st and 22nd 2020, I visited Tate St Ives to see the survey exhibition of the Russian/British artist Naum Gabo (1890-1977). I was especially interested in his pioneering work with transparent materials including perspex and plastic. On the way home on March 23rd, I resolved to develop a new sculptural work inspired by Gabo's exploration of transparency.
The day I returned home from St Ives, the Tate announced that it would be closed to the public due to the increasing risk from the rapidly spreading Covid-19 virus. On returning to Colchester, my own lockdown began and I decided to collect and retain all of the plastic water bottles that contained the water I was consuming instead of recycling them as I did normally.
During the subsequent 85 days of my lockdown (March 23rd-June 15th, 2020) I amassed 140 1.5 litre bottles. This new work contains all of the bottles from that period as well as the total amount of water that they contained. Impossible Object Number 7 (All the Water I Drank During Lockdown) is a temporary monument to the water that I consumed during lockdown and the continuous flow of water is a testament to the time elapsed during that period.