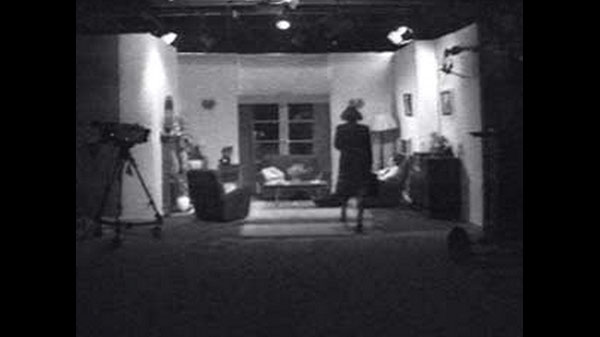 Duration: 35 mins

Year: 1979

Original formats:

1/2 inch EIAJ reel-to-reel

Media types:

Video

Type of work:

Single Screen

Videotape

Televisual practice and its economic determination. Nineteenth century bourgeois theatrical conventions and their effects. Sexuality and the limits of televisual representation. So what do we talk about? Just a few topics are available and you know them as well as I do. There's sex of course, always there's sex. We imagine, falsely, that we talk about it in hushed voiced, confessing our sexuality. In fact, weve been on about it for centuries, shouting it from the rooftops, screaming ourselves hoarse.
Video Artists on Tour catalogue , 1980, Arts Council.