Aeolian Processes II (2014)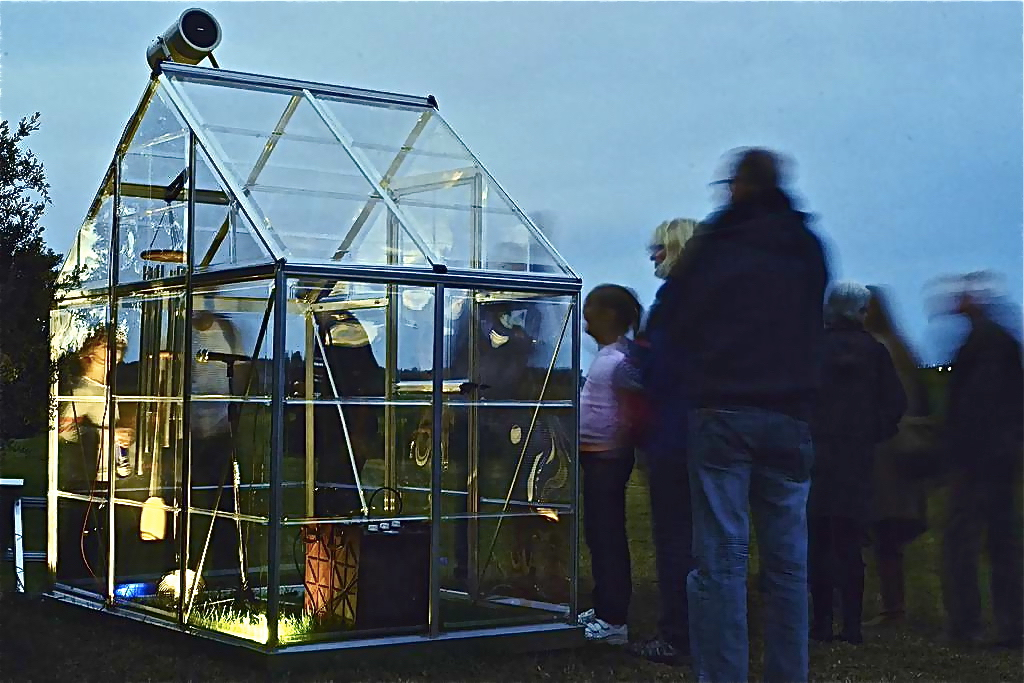 Year: 2014

Type of work:

Installation

Funding source: Australian Research Council and University of New South Wales

First exhibited: La Lune: Energy Producing Art, Long Reef, Sydney, New South Wales, Australia, May 2014.

Technical details: Solar panels, battery, regulator, greenhouse, electric fan, wind chimes, microphone, amplifier, electronics.

Aeolian Processes was originally commissioned for art in Your Park, Nottingham and installed in Highfields Park, Nottingham, Sept-Oct 2013. Aeolian Processes II was a revised version for "La Lune: Energy Producing Art" at Long Reef, Sydney, New South Wales, Australia during May 2014.

Most of my previous work with renewable energy has also featured the display of moving images, so in that sense Aeolian Processes was a departure in that it produced sounds and did not include any visual imagery. However, the work had a definite physical presence and the various technical components that produced the sounds were all visible and included elements of movement and change.

As with all my installations I was interested in making a sculptural object with which the visitor can engage with the functioning and operation of the work in order to make sense of it. With Aeolian Processes I aspired to make something which was simple, direct and compatible with the landscape ethos of its location.