BBC2 Building Sites: The Lloyds Building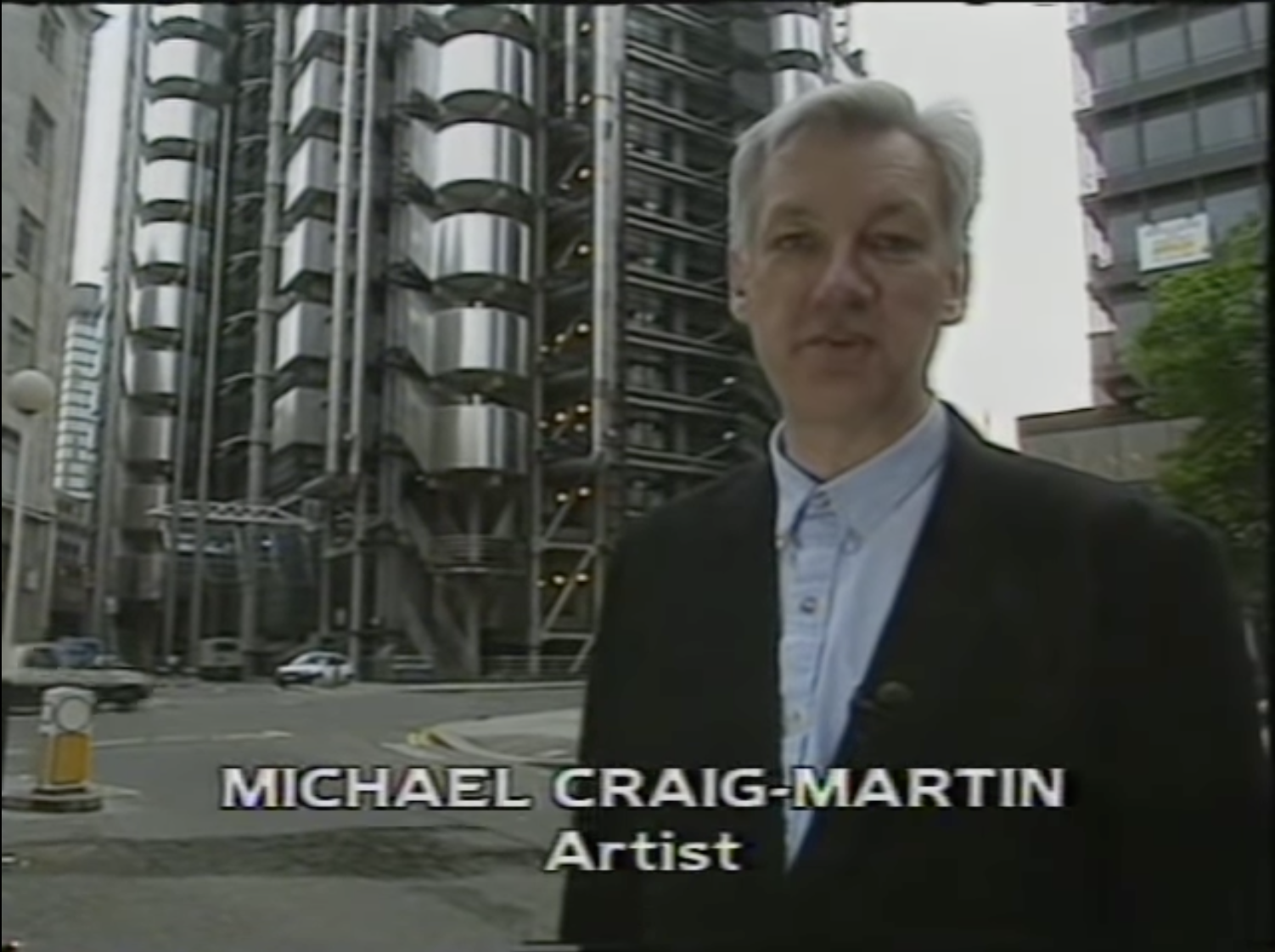 This work is part of the rewind archive.

Duration: 9m 13s

Year: 1991

Media types:

Video

Broadcast: BBC2 6 Oct 1991

Funding source: BBC

Michael Craig Martin and Flaxton were given the challenge of finding a way to show the Lloyds Building in London in a new light – sometime around 1989.

Part of BBC2  Building Sites series

updatd April 2022

Quotes:

First transmitted in 1991, artist Michael Craig-Martin marvels at the Lloyd's of London building by Richard Rogers.