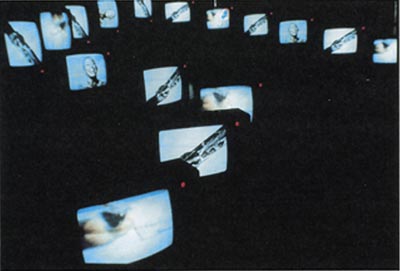 This work is part of the rewind archive.

Duration: 7m 53s

Year: 1985

Original formats:

3/4" U-Matic Lo Band

Media types:

Video

Funding source: ICA, London

First exhibited: 'Triple Exposure' ICA, London 1985

Technical details: 20 TV sets Super 8 footage taken from TV and video.

Performance: Tina Keane, Michael O'Pray profiles Tina Keane's career so far for Performance Magazine, 1988 pdf here.