Legacy of an Invisible Bullet – The Slow Show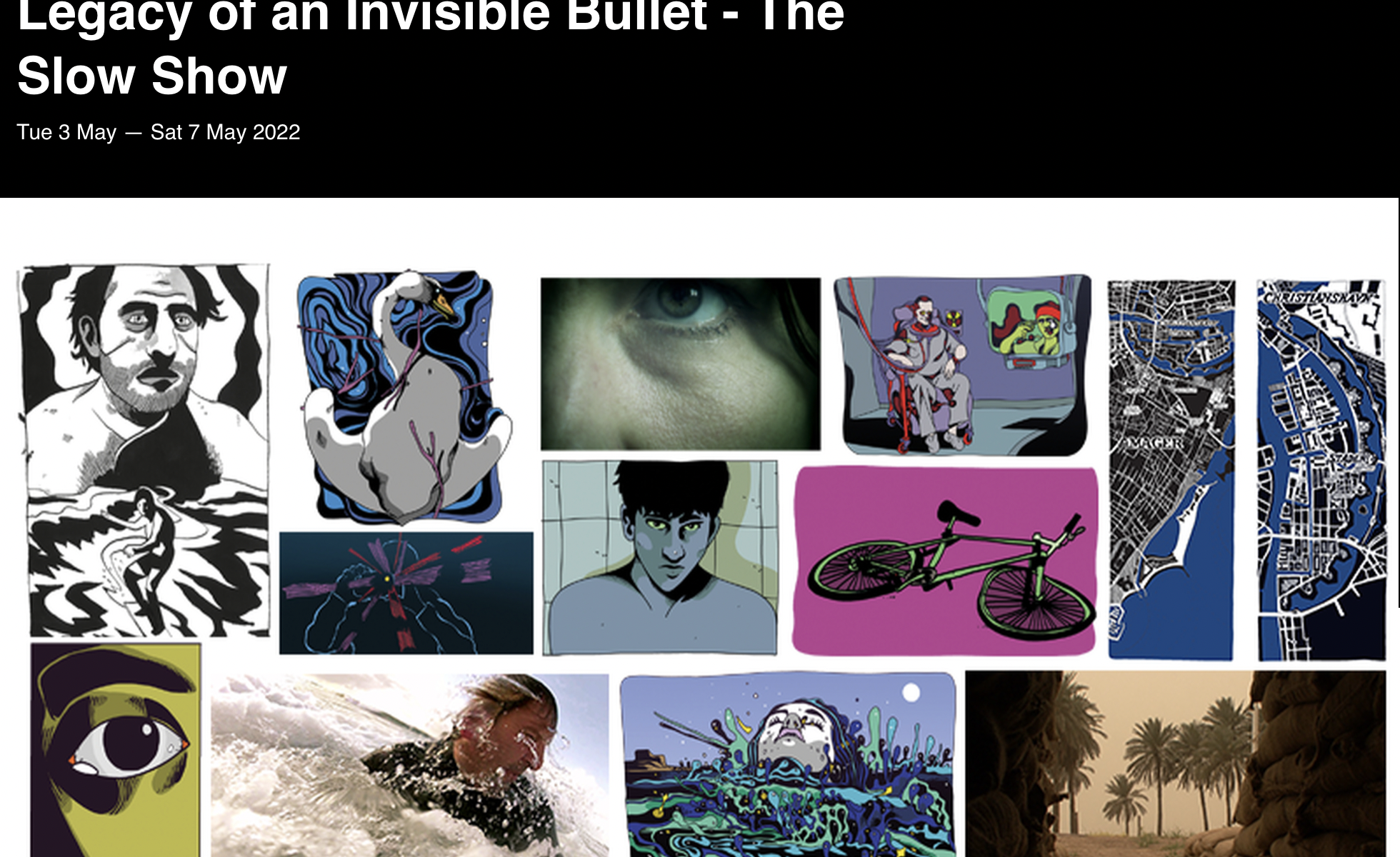 Contributor(s):
Marie Olesen (Produer), Charlotte Munck
Duration: 10.5 hours

Year: 2022

First exhibited: CCA, Glasgow

For the past decade BAFTA nominated film-maker and video artist Doug Aubrey has – as a result of a thyroid cancer diagnosis – been making short films and exploring a personal archive, dating back to the 1970s punk era.

For the first time an audience will get the opportunity to immerse themselves in the 10 ½ hr cycle of all 170 films that make up "Legacy of an Invisible Bullet" when they screen as a programmed cinematic "slow show" at the CCA, Glasgow 3rd – 7th May.

But the 170 films aren't just "about what we see when we look out at the world. They're also an attempt to manifest things that can't be filmed. The things we find when we turn a camera's gaze around and starts looking in…"

To this end Aubrey has collaborated with the Danish actress Charlotte Munck, who becomes not just the voice of a subconscious but also: "An Avatar – a physical presence, that's expressing things I don't or can't…"

This idea of manifesting the unseen is further developed with illustrations by the award-winning graphic artist Halfdan Pisket, an evocative sound score by Danish punk/avant-garde jazz legend Dane TS Hawk, and complemented by re-mixes from the equally legendary Scottish composer Jim Sutherland.

Taking the experience beyond the cinema installation, an interactive prototype is exclusively available to the CCA audience. The app allows viewers to further explore the work on their mobile devices, tablets and TV screens.